Play Testing tw_overlord_blood and dm_overlord_blood. Report all bugs, tweaks, comments and fixes here.
Omega Test version blood, Both versions of the map are in the same download.
overlord_blood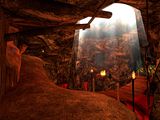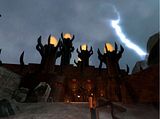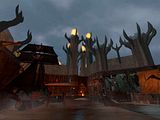 LINK UP
https://drive.google.com/file/d/0B_G30dvMBcHoTExWajBndW12ZHM/edit?usp=sharing
---
The Overlord (Episode 1)
Battle to escape the realm of an evil empire. Where giants once roamed this world and where ruled by a medieval tyrant. The dark lord named "Overlord" has past away from these lands and the fight has began a new aria of epic battle for the right to capture the thrown and pronounce your self as "The Overlord."
The lands have been plundered again and again by Vikings looking to expand there lands. The knights of the overlord are still faithful to there now deiced overlord and swear an oath to defend his lands at all cost. For one day he should return and reclaim his thrown.
In his days as overlord he was known for starving his people to near death in his dungeons and those who survived. Got the gift of safe passage threw his lands. Now that the lord is dead those remaining survivors(pirates) will need to fight there way out. Plunder the royal treasury and escape to freedom on the evil flag ship. Kept in the outer caves.
Will the Pirates escape to freedom?
Will the viking claim these lands?
Will the knights keep there oath?
(We will see)
---
Objective
Death Match
Just find and kill each other.
Trinket Wars
Find your teams Trinket and protect it with your life.
(Hints)
Kights grail in the pirates spawn.
Viking horn in the thrown room.
Pirats grog on the platform behind the ship in the ship yard.