Summer Recap News & 3.4 Gameplay Video Featuring You!
Happy Autumnal Equinox everyone! We hope you had an amazing summer full of games, parties, and PVKII!
It has been a while since our last news update, so we'd like to do more recap post for our fans to stay up to speed on things. So without further ado!
We all know what you all really want, and as you all may be aware of, we've been working behind the scenes on our next two classes: Viking Bondi and Pirate Buccaneer. Bondi development is well underway and more progress will be shown on the other character models in the future. These amazing models are being worked on by Corvalho, and are being brought to life by jRocket, Felis, Spirrwell, theForgotten, and of course constantly tested by Koko and his beta testing team.
More Bondi and character class progress is showcased down below, but first an awesome, chaotic gameplay video featuring you, the pvkii community, from a previous play with devs & testers event. Recorded by PVKII devs and testers, this video was put together by Agsma - Source Filmmaker scenes and all!
3.4 Gameplay Video Featuring You!
[media]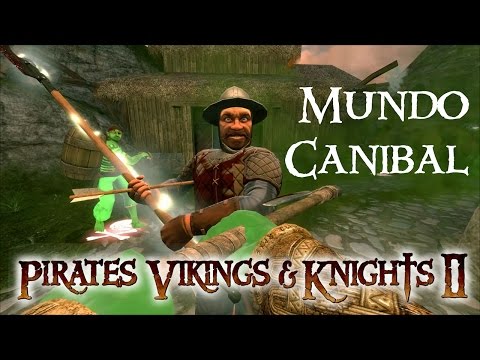 PVKLive Sept 18/16!
On Sunday September 18th we did another PVKLive Beta Test Stream. Thank you to everyone who tuned in, and those that spread the word! Missed the PVKLive
stream? Watch it now on YouTube! You'll see many changes and additions including: bondi progress, balance testing, map updates, code changes, game mode enhancements, character dismemberment testing, and more! This is the best extensive video recap of content thus far!
[media]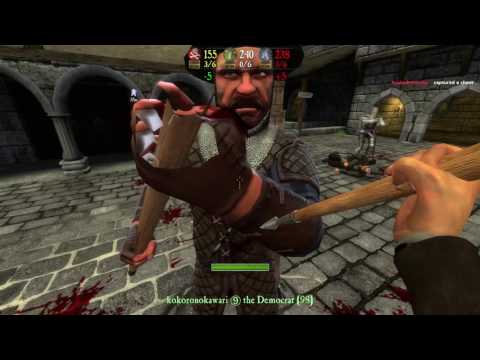 Character Class Updates!
Corvalho's Bondi model and jRocket's shared animations are done and are being tested! Your favorite tag team programmers, Felis and Spirrwell, have been making great progress on his special and how he fits in with his viking brothers. Check him out in the PVKLive video above! Corvalho has finished sculpting the pirate-tank-teddy-bear Jamaican buccaneer, and has moved to the optimizing phase. In between his busy schedule, Corvalho last year sculpted out a Pirate 'Ealer, and has recently created official concept art for Viking Sied-Kona/Shaman, and Knight Female Assassin. Take a gander at his work below, and more extensively on
GameBanana
or his
website portfolio
. Showin' PVKII some mad love, and we have overflowing respect and appreciation for this man. Respeito Corvalho!
Map Updates!
Glacier, Temple, and Desertruin have received several updates over the summer courtesy of
Hurtcules
,
Schatzmeister
, and
Latteh
, respectively. Temple will be released in the next update! View more WIP screenshots for
Glacier
Temple
and
Desertruin
UI/ HUD Updates!
Newly promoted, and
now e-famous
, 2D/UI Artist
Popemaster
helps us revamp PVKII UI! And if that wasn't enough,
MrModez
shows us his awesome technical skills to update the main menu.
Other Updates!
- A
hotfix
was sent out fixing several bugs!
- Server ruleset code is underway for play styles like casual and competitive. View Spirrwell's latest dev journal
here
.
- Calling all Photoshoppers Achievements are being implemented!
View winners here
!
- Spirrwell has been working on an experimental Capture The Flag gamemode.
- El Negro works on updating our
weapon model materials
!
- Character dismemberment for all 9 in game classes has been completed minus torso dismemberment. Alas, limbs, limbs everywhere. We hope to see this in game soon. Thank you
Juicyfruit
for all your hard work!
Upcoming Updates!
- Steam Dev Days 2016
will be taking place October 12th-13th in Seattle. A handful of PVKII Devs will attend the event! Keep an eye on Facebook and Twitter for some updates!
- Our best damn dev Felis is working away on Workshop Beta implementation for PVKII. We'll see that in game sooner than you think! Check out our Workshop dev progress during PVKLive!
More updates are coming...
When the leaves and snow begin to fall, you'll see more updates from us trying to stay warm inside our little shacks
As always keep an eye on our Facebook, Twitter, and Trello for the latest PVKII Dev news!
Join the conversation below, and we'll see you in game!
PVKII Team
Octoshark Studios
all content is subject to change