Hi there! I'm Corvalho and I'm one of the new character artists here.
I was instructed to create a Journal here, so... yeah, here's some of what I've been doing:
Bondi
I'm currently working on Bondi, the archer, farmer, viking &
celebrity
.
Here goes some pics of the progress in chronological order, make sure to check the current
3D preview
on sketchfab.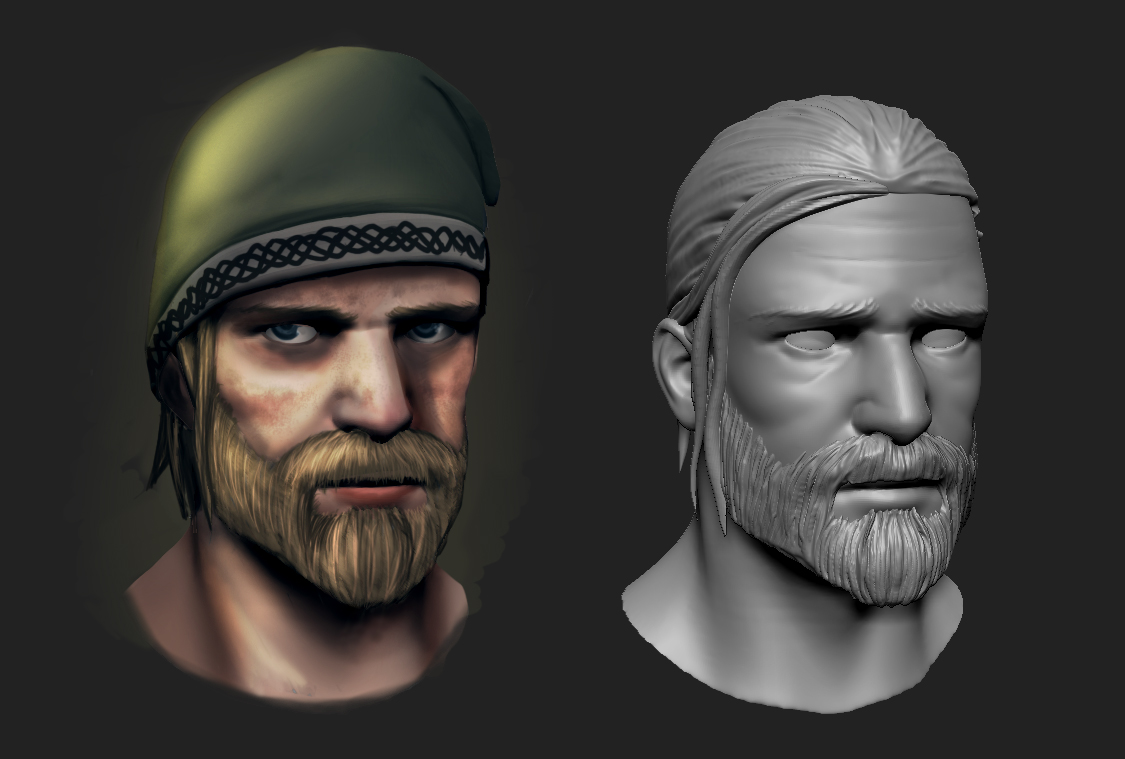 Face Concept & first face study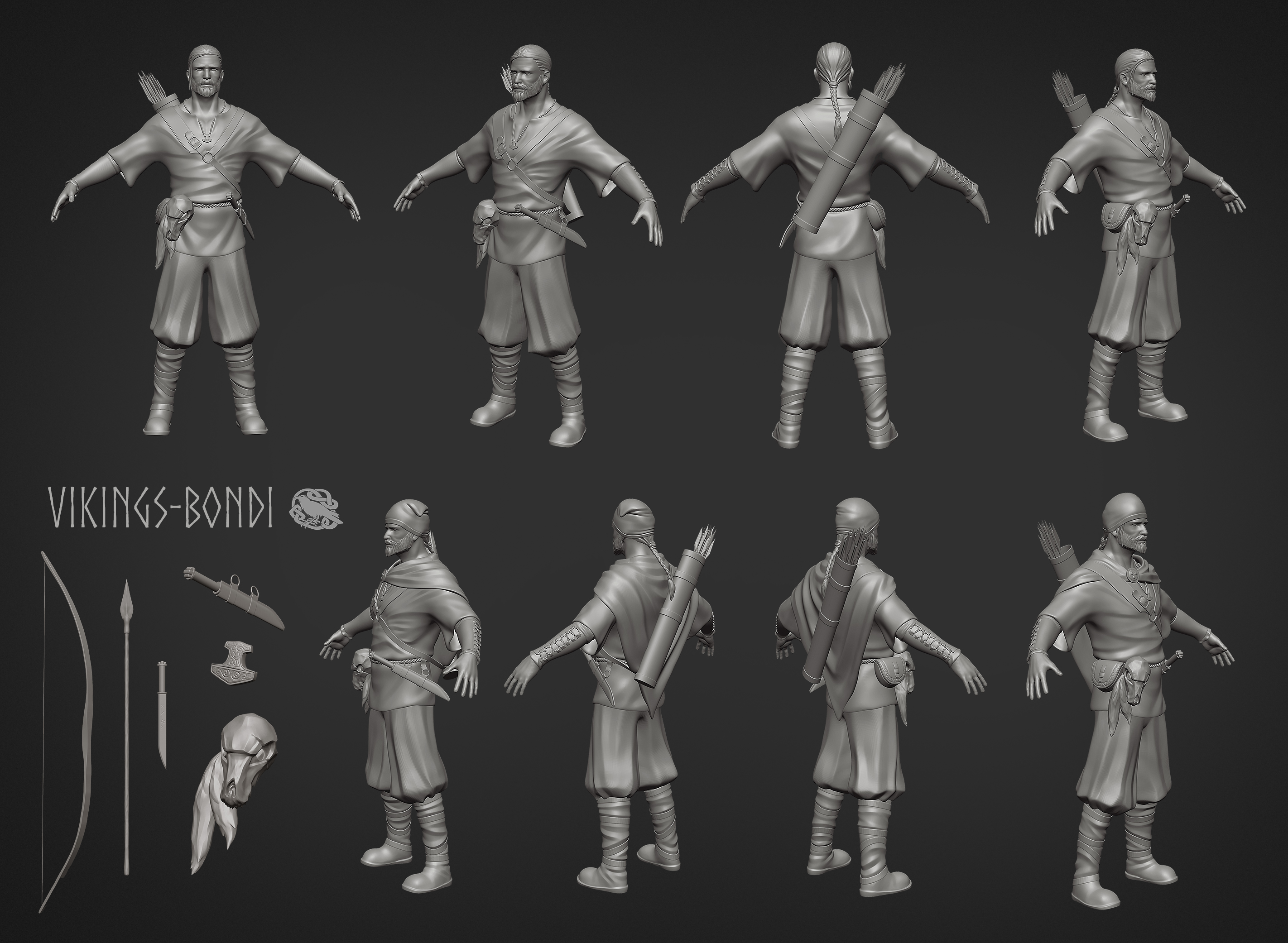 Bondi high poly body/assets
> 3D Preview of Bondi on Sketchfab:
https://skfb.ly/DKZA
/>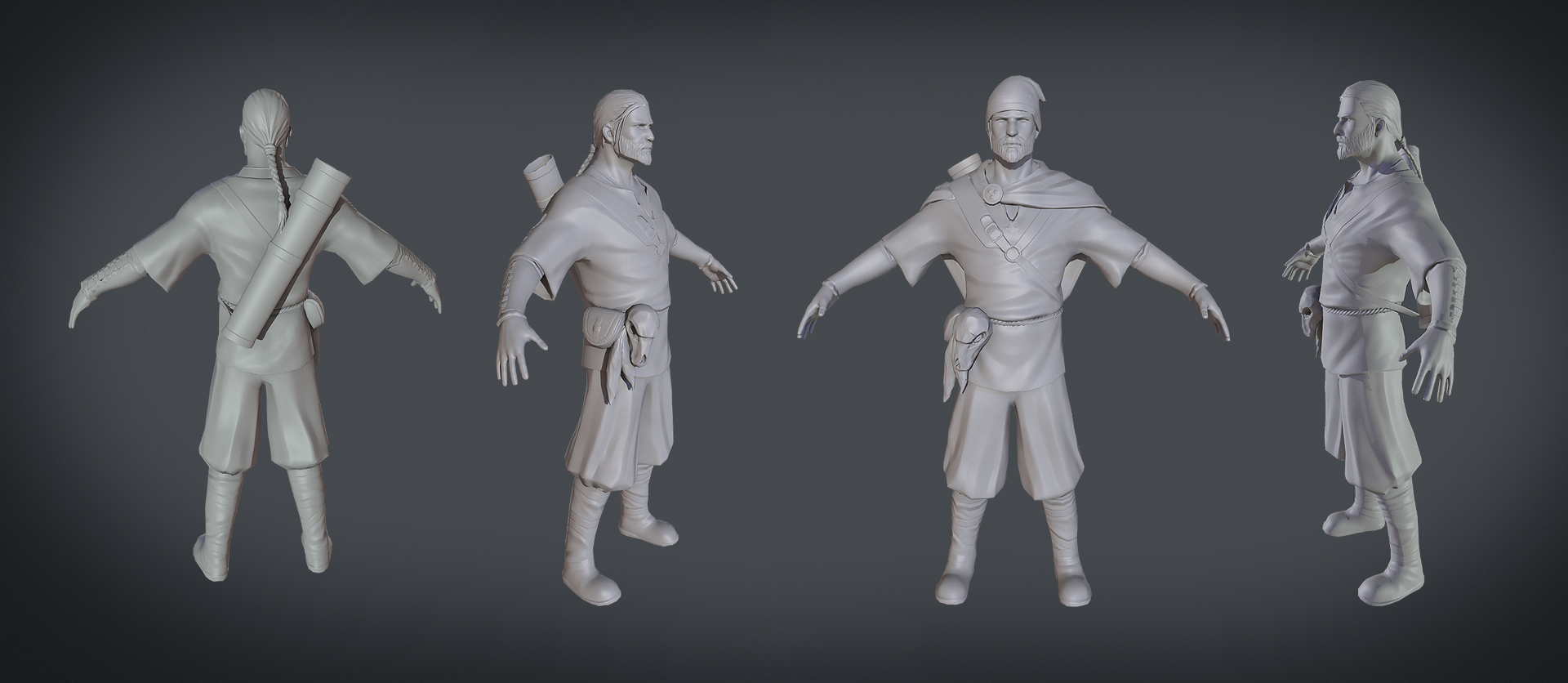 Low poly w/ baked normals
Concept Art
I've also been sketching some of the new classes, you're more than welcome to discuss ideas and such.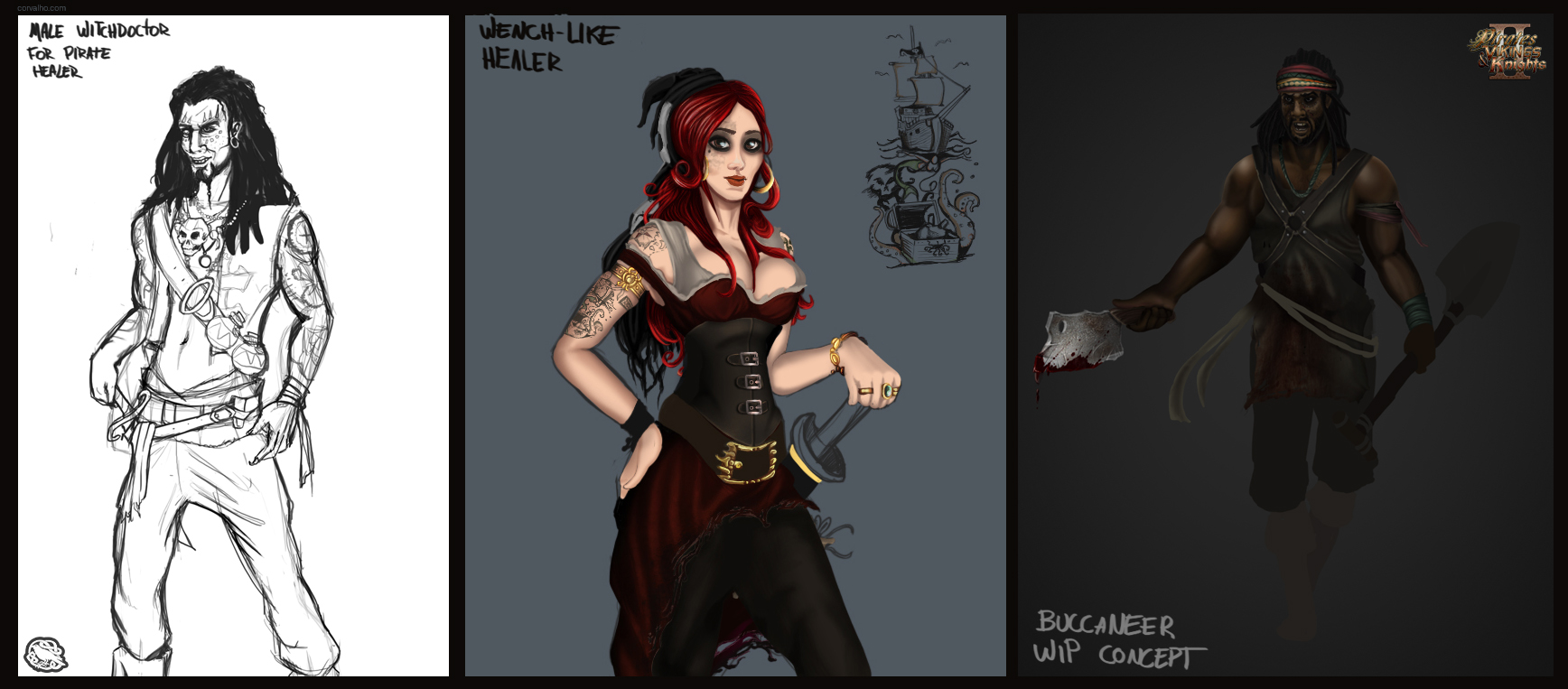 I'll try and keep this thread updated with the progress, check it back every now and then.