The Heavy Knight's helmet does not match his armour. He wears a great helm which arose in the 1200s and began to fall out of favor by the early 1300s. The Heavy Knight's armour is full plate which did not come about until the early 1400s, but his harness is from the late 1400s to early 1500s. A more appropriate helmet to match his body armour would be an armet such as this: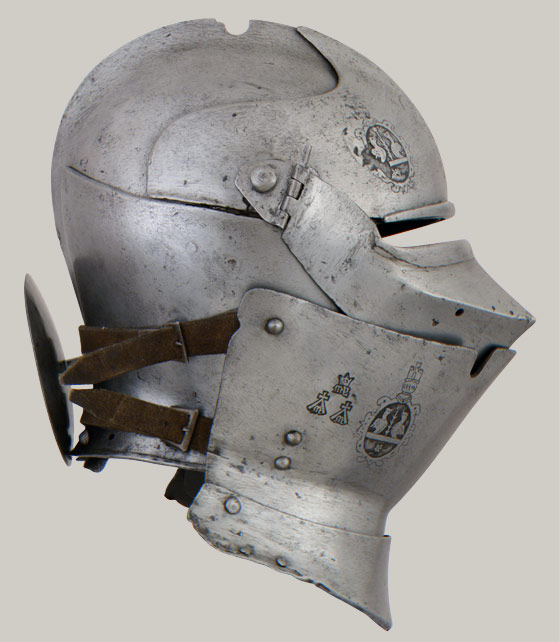 Here is a full plate harness:
This is a German Gothic harness from the 15th century:
This is an example of a suit of armour that a knight from the 1200s would wear with a great helm:
Note that the main body armor is a mail hauberk.