Well that was no joke!
PVKII Gore and More Beta 0.4.0.0 is here, and now you can play 0.4.0.1! Keep the bloody good times going by celebrating with us and helping squash some bugs! Come out and play with us this Sunday April 8 at 1:30 EST / GMT-5. Refer to the Steam Community Hub Event for most accurate time for your area.
We'll be playing on these servers and more:
MrAgent's 0.4.0.0 Official Server
Spirrwell's Vanilla Rotation
Slammin' Butt Pirates Servers
Testudo Cohort Vanilla Server
*Server listings are subject to change.
We'd ask that you please adhere to all server rules for the game and on discord, and follow any rules enforced by server admins, developers, or testers throughout the event. Sounds easy, and we'll have fun!


A minor update has been released for PVKII GORE AND MORE. Server owners, please update your servers!
PVKII GORE AND MORE Minor Update 0.4.0.1. Changelog
Misc Changes & Fixes
Fix TDM spawn issues on lts_town

Fix TDM spawn issues on bt_townsquare

mp_dm_force can now be changed mid-game

Forced TDM now uses proper spawns even before the round starts

Fix\Update Feeding Fishies achievement, no longer requires holding the trinket, and can no longer be gotten on second to last kill randomly

Fix being unable to select team due to issue with class limits

Can now limit classes to 0

Force suicide to switch to class if it is limited

Fix issue with class limits not limiting properly

If class limits are enabled for a class, that player will now be forcefully killed to switch to that class. This fixes abusing class limits by changing the class you're respawning as

mp_timelimit default is now 20

Blunderbuss thirdperson particle is now removed immediately when switching back to firstperson, so it doesn't linger

Fix potential crash with the blunderbuss special particle

Camera no longer clips into solid walls at higher FOV

Skjalg's Surprise Ending achievement

Archer head dismemberment

Townsquare now credits gate kills to the person who raises it

Language setting will be inherited from Steam again

Undo some changes that made MOTD text hard to read

Fix Mace position for Mace & Buckler

Fixed skybox culling issue at low FOV, such as zooming in with the SS rifle
Model & Material Updates
- Fixed mipmaps on Archer's gibs.
- Gibs no longer use lightwarps (gives minor performance boost as well as a more 'deadly' look)
- Shaders are now synchronized, back then you'd see old textures on Archer's gibs for example.

- Redid the Archer's bone gibs (torso).
- Updated textures (normalmap & shading) on Knight's sheaths.
- Improved blood-gib shading on Archer, Huscarl & Skirmisher.
- Spamalot achievement icon updated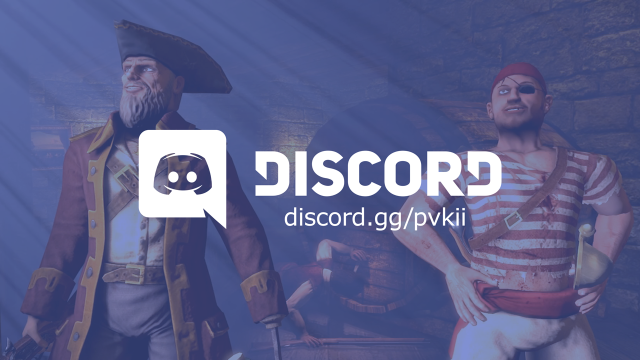 Join the conversation on the official PVKII Discord! Interact with devs, testers, creators, and community!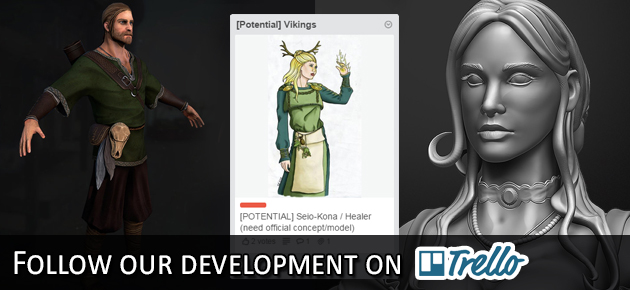 Follow us on Trello for the latest development buzz, and as always, follow us on Facebook and Twitter for more updates.

See you in game!

PVKII Team
Octoshark Studios