Now this is why did I joined to this comunity. contributing to create more features for the game. I suck very hard at designing maps and models on SDK, so I re-design the characters to update skins and to add the weapons. By far, I only draw Bondie. I'll update this thread for more planned characters' designs.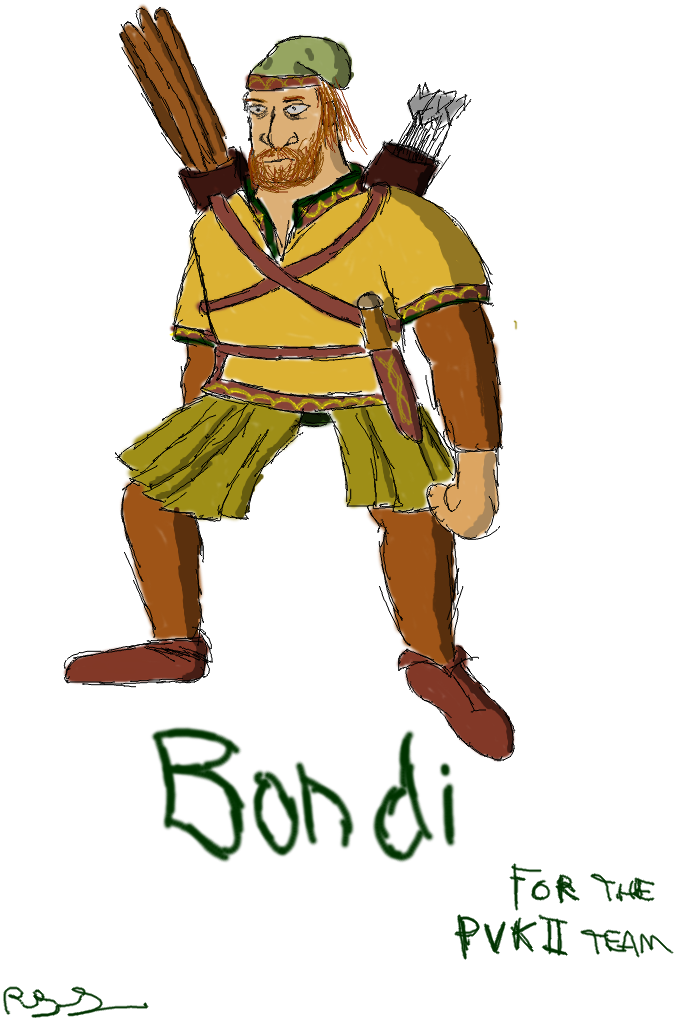 Note: Sometimes I draw some parts of the body without perspective. It shows sometimes laziness.
I hope you liked it.