Hey everyone,
I hope you've all had a wonderful holiday season. It's that time again for the Moddb Mod of the Year nominations.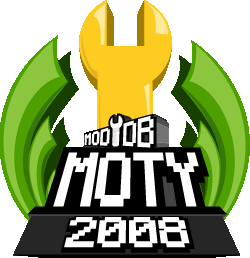 In February of 2008, we first brought you 2.0. That update included a huge revamp of the combat system, as well as 3 new classes. Since then we've seen both 2.1 and 2.2, adding many new features and maps to the game.
We don't ask for much in return, this year we're hoping to see ourselves place in the Mod of the Year awards. Currently, the awards are in their nomination stage and you can nominate as many mods as you want.
So head on over to our
Moddb page
, where you'll find a button to nominate PVKII to the second stage of the contest!
Expect to see some news by the end of the month on 2.3 and some of the new features we have planned!